Well it is not anyone that has not heard of the Corona virus. It is like someone has found the little red button with gold letters that say push for world wide PANIC!
So how is one to think in all this? Well wash your hands with soap and water, hand alcohol, sneeze and cough in inside the bend in the arm. Those are the regulations that all can do to do what we can. But do we need to worry and panic? Is it really so bad? What does the bible say?
Even though I walk through the valley of the shadow of death, I will fear no evil, for you are with me; your rod and your staff, they comfort me.
Be strong and courageous. Do not fear or be in dread of them, for it is the Lord your God who goes with you. He will not leave you or forsake you."
When I am afraid, I put my trust in you.
"Therefore do not be anxious about tomorrow, for tomorrow will be anxious for itself. Sufficient for the day is its own trouble.
So we can confidently say, "The Lord is my helper; I will not fear; what can man do to me?"
May the God of hope fill you with all joy and peace in believing, so that by the power of the Holy Spirit you may abound in hope.
Well I am not saying that christians cannot get sick, but rather to trust in the Lord and think that no matter what happens He got this. (Even if I get sick, he still got this. I will place everything in his arms.)
I will put my trust in the Lord. It is up to you how you will do it. Will you trust in HIM, or let fear grab you by the hand?
God bless!
Lady Birgitha
by Lady Birgitha
Aahh! I have come dow with a cold. I sniffle, my head hearts and it is developing. I have no fever, thank God for that! So I refuse to become gloomy, I will thank the good Lord for the fact that I woke up this morning, got out of bed and got to see my family. Outside the sun is shining and it is cold. It is beautiful outside. Life is good, even when you have a cold.
God is good all the time, and all the time God is good.
14 But even if you should suffer for what is right, you are blessed. "Do not fear their threats ; do not be frightened."
17 For our light and momentary troubles are achieving for us an eternal glory that far outweighs them all.
2 Carry each other's burdens, and in this way you will fulfill the law of Christ.
I know it is not easy to always to follow these and other verses, but they can be good to have in the back of your mind. I know that there are people reading this that are worse of than me and my cold. I do not want to say get a grip, because that is not nice to say. I have no clue in what you are going through. I pray that you can find comfort in the bible. Just know that no matter what you are going through, God is there, and is  going through it with you. He promised that he would not dessert us.
God bless!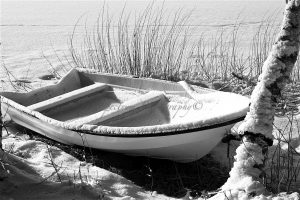 by Lady Birgitha