So now it has happened again. King Bore (Winter) has arrived with his court of snow and cold. The sky today is crisp and blue and not a cloud in the air. I had the most marvelous walk at lunch today together with a very sweet coworker.
While I was outside looking at the beauty that God has created and how the sun and the shadows really made it all stand out. All looked so crisp and clear, just so clean. It was also a bit quiet, which it hard to get in the city, but to day it was like even the engines were quiet as they did their work. So was it that you were quiet and just listening? I was this morning. The Psalms are very good to read, ponder and pray over. After that use some time to listen to God.
So faith comes from hearing, and hearing by the word of Christ.
Give ear and hear my voice, Listen and hear my words.
Luke 11:28
But He said, "On the contrary, blessed are those who hear the word of God and observe it."
Psalm 17:6
I have called upon You, for You will answer me, O God; Incline Your ear to me, hear my speech.
Yes when you sit down to do this, He will answer, because He hears us and loves to spend time with us. I know that it does not seem like it at times, but that is a topic for a later entry.
Until next time.
God´s blessings!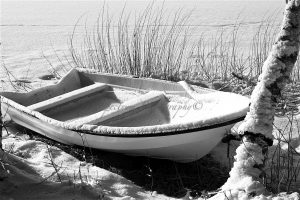 by Lady Birgitha
So it became Friday agian, as it should be. Life is a circle. We are born and the we die. Time waits for no one. So be sure to take care of the time you have been given. The day death comes knocking at your door it will be to late. (But when death do come, I would sugest that you do invite him in on tea and crumpets.) Remember that it is just your physical body that dies, your soul will go home to our Father.
God´s plan is at work! Death has lost its grip and has been left toothless after our Lord Jesus Christ´s death and resurection.
1 Corinthians 15:55-57
New International Version (NIV)
55 "Where, O death, is your victory?
    Where, O death, is your sting?"
56 The sting of death is sin, and the power of sin is the law. 57 But thanks be to God! He gives us the victory through our Lord Jesus Christ.
Romans 6:23
New International Version (NIV)
23 For the wages of sin is death, but the gift of God is eternal life in Christ Jesus our Lord.
So think about this when you think that your life is not worth anything. You are so important. God knows you from before you were born. Your life is not less than anyone elses. God loves you and see you as his child.
When the days are dark and you do feel all alone, reach out your hand and grab the only one that never fails.
Ephesians 6: 10-12).
Finally, be strong in the Lord and in his mighty power. Put on the full armor of God, so that you can take your stand against the devil's schemes. For our struggle is not against flesh and blood, but against the rulers, against the authorities, against the powers of this dark world and against the spiritual forces of evil in the heavenly realms"
Psalm 23
A psalm of David.
1 The Lord is my shepherd, I lack nothing.
2     He makes me lie down in green pastures,
he leads me beside quiet waters,
3     he refreshes my soul.
He guides me along the right paths
    for his name's sake.
4 Even though I walk
    through the darkest valley,
I will fear no evil,
    for you are with me;
your rod and your staff,
    they comfort me.
5 You prepare a table before me
    in the presence of my enemies.
You anoint my head with oil;
    my cup overflows.
6 Surely your goodness and love will follow me
    all the days of my life,
and I will dwell in the house of the Lord
    forever.
Yes this post is a tad gloomy I know, but it is an important one. So many of us feel like this. I am in no way trying to tell anyone that feels like this to pull them selves up by the bootstraps. No I am just trying to hopefully be able to show them that they are not alone, they are loved and they do matter!
God bless all y´all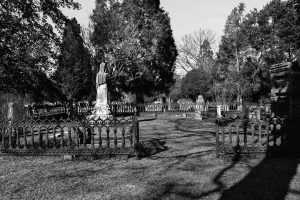 by Lady Birgitha
I have not been logged in here for a while. Last entry was in June. Jeeezzze that is a while ago. Well I had vacation in July, then days has just passed. So a quick look on what has happened is that my inlaws were here and we had a great time with them and our best friends. We had the annual church camp at Pengsjö. One of the most beautiful places on earth. So quiet and beautiful. God´s presesens there is so noticeble. You can almost touch it, that is how it feels anyway.
The first night there I went out on a photo shoot after sunset. One of our kids were with me and we ended up on the pier where you usually walk out when you are going for a swim, or get baptised. We lay down on our backs looking at the pitch dark sky with trillions of stars. We talked a bit, but mostly we just lay there enjoying each others company. It was the best evening I have had in a long time. As we lay there looking at the sky we also spent time with God then and there. I could feel his touch on my forhead. That is what life is all about. There on that pier I discovered something that I always knew: 42! What is six times seven? 42. So when we spend time with God in prayer, or in a quiet moment just letting the spirit work within us we get to understand what the meaning of life is and that it is 42. (The human number is six, since it is imperfect and the holy number is seven. So 6X7= 42.
John 6:35 – And Jesus said unto them, I am the bread of life: he that cometh to me shall never hunger; and he that believeth on me shall never thirst.
Matthew 6:33 – But seek ye first the kingdom of God, and his righteousness; and all these things shall be added unto you.
John 3:16 – For God so loved the world, that he gave his only begotten Son, that whosoever believeth in him should not perish, but have everlasting life.
John 8:12 – Then spake Jesus again unto them, saying, I am the light of the world: he that followeth me shall not walk in darkness, but shall have the light of life.
Life is short, grab hold of these moments and cherrish them. Life is all about God, just look around you. From the beginning in Genesis 1 to the last verse in the Book of Revelation. God want us to love him with all our heart, soul and mind.
Matthew 22:37 –Jesus replied: "'Love the Lord your God with all your heart and with all your soul and with all your mind.
Luke 10:27 – And he answering said, Thou shalt love the Lord thy God with all thy heart, and with all thy soul, and with all thy strength, and with all thy mind; and thy neighbour as thyself.
With these words I will end this time.
God´s blessings upon you and your family.
LB
by Lady Birgitha