To run from hardships does not make you grow
We all know at least one person that ducks from responsibility, or runs the other way when things seems to get heated or hard. It is like they are afraid of it, as if it wold bite, or that it is out of their comfort zone. They are most likely to be the ones abandoning a sinking ship, just to save themselves. Not because they are selfish, but just that they are so afraid of the hard work both physically and mentally that comes with sticking around when the route hits a bump (and in this case starts to sink,) so they leave as fast as possible and try to find something new to hold on to, until that has issues and so on.  These people are not reliable and after a while they will have to ether move completely or find other ways to cope. But since it is so deeply rooted, it might be hard to change course, if they even want to.
Problem is that these people are besides getting on other peoples nervs, digging their own grave. How is that possible? Well, you see, since it is almost humanly impossible to change the course taken, they will soon leave a trail of hurt behind them. There will be harder to gain trust from others and in the long run nobody will give that person anything that needs to be done. When you do not get challenged by people around you, because you run from that you cannot grow as a person. When you stop growing personally you will continue to hide from hardships and tough things, that will lead to a deeper insecurity and more avoiding tasks of any kind. In the end you will be a very good marathon runner but a lousy person to have any kind of contact with, since you do anything to avoid any kind of conflict. But there is help if you want it. People around you will help if you are willing to take the risk of actually face some hardship and grow.
Jonah tried to duck a  hard responsibility. But after a huge storm almost sank the boat he tried to escape on, he faced the responsibilities and did what was asked of him. If you want to know more about that and the rest of the story look it up in a bible, or google it.
God bless!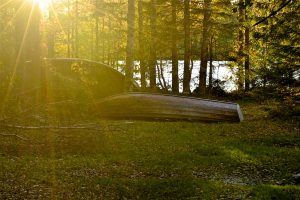 This entry was posted in Lady Shares by Lady Birgitha and comments are closed.